5 ideas for Tapas with potatoes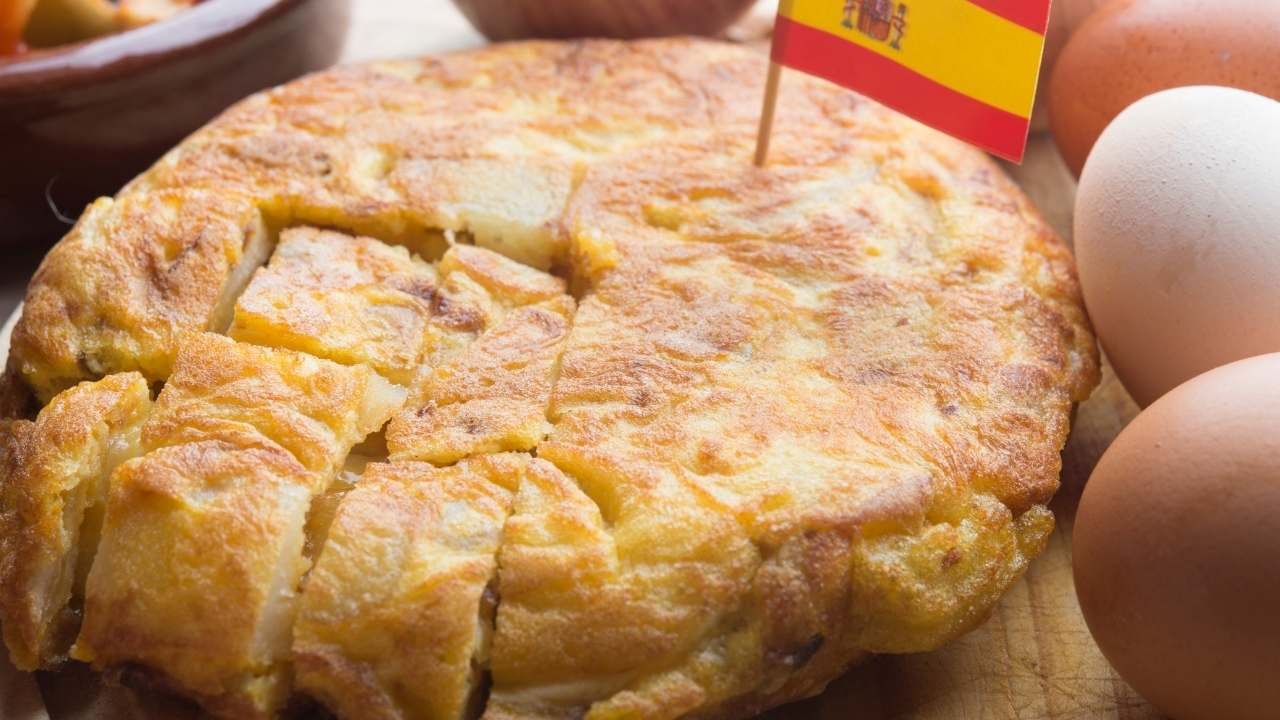 The potato was first cultivated in Europe in the Canary Islands in the 15th century, and a few years later it made the leap to the Iberian Peninsula and became one of the most important foods in the diet of Europeans.
Like other vegetables from America, such as tomatoes and peppers, the potato is an indispensable ingredient in Spanish gastronomy. If you want to know which are the best-known tapas with potato in Spain, read on.
5 ideas for tapas with potatoes
1. Tortilla de patatas
The potato omelette is arguably the tapa par excellence. You can find it in almost any bar in Spain and in practically every tapas bar in the world. It is usually made with eggs and potatoes, although half of Spain will tell you that the omelette must also have onion, but this is a controversial subject that is best left out.
2. Patatas bravas
Patatas bravas are a classic in tapas bars all over Spain. Spanish cuisine is characteristically not very spicy, so although the sauce here is only slightly spicy, it is called salsa brava. Serve the potatoes hot, accompanied by a cold beer.
You can learn how to prepare delicious patatas bravas in this post or buy the traditional salsa brava in our shop.
3. Ensaladilla rusa
Although its name may be misleading, this tapa is more Spanish than Julio Iglesias. If you like American potato salad or waldorf salad, you have to try ensaladilla rusa. Simply boil some potatoes and cut them into small cubes, add other vegetables such as peas or piquillo peppers, a good tuna, white tuna or mackerel, homemade mayonnaise and accompany it with chunks or peppers.
4. Patatas a lo pobre
Las patatas a lo pobre son una de las guarniciones más comunes en la zona oriental de Andalucía. Se usan como acompañante de los huevos fritos y de otras recetas con carne y pescado, pero también las encontrarás servidas como tapa en muchos bares españoles. Se preparar con patatas cortadas en rodajas y fritas en abundante aceite de oliva junto con muchos ajos, cebolla y pimiento verde.
5. Huevos rotos
Huevos rotos are not as well known outside Spain as the other tapas with potato that we have talked about in this post, but I assure you that they will become one of your favourite tapas once you try them. As their name suggests, they are simply fried eggs that are broken on a bed of potatoes, usually accompanied by Iberian ham or Manchego cheese. You can learn how to prepare them from Oche in his article Huevos Rotos con Jamón Ibérico.