How to make a sofrito for paella?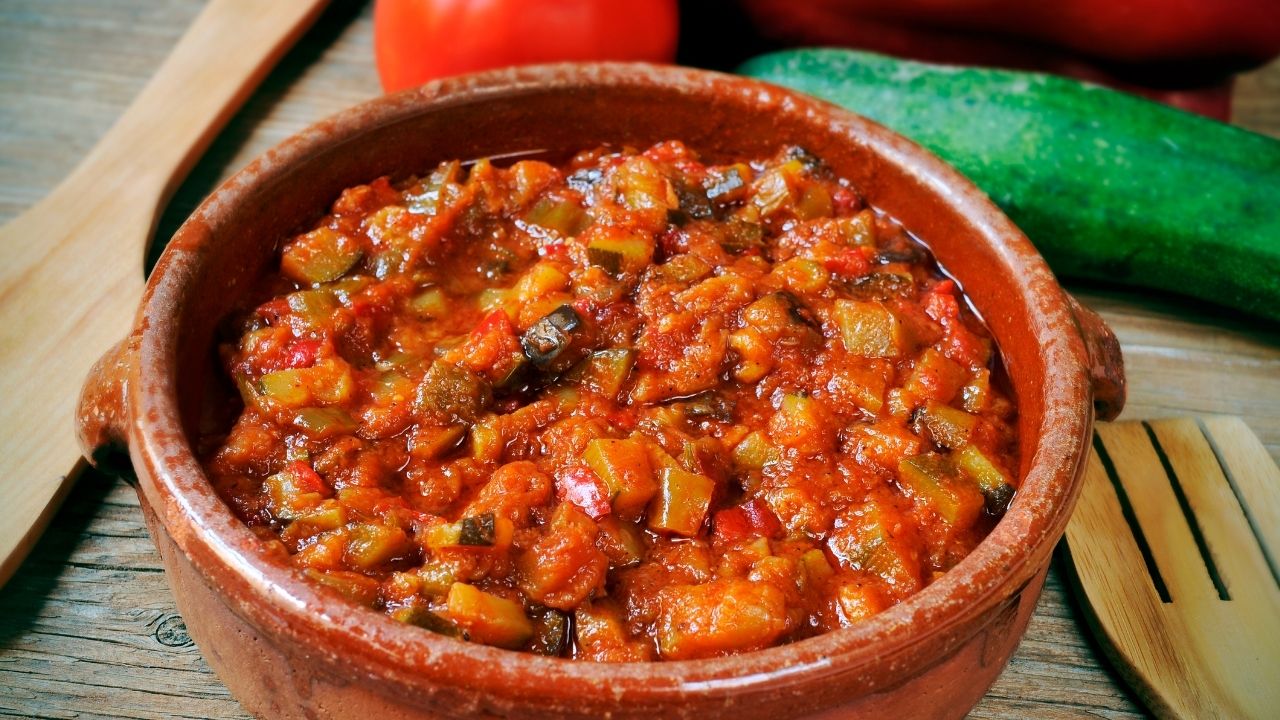 The sofrito, in addition to the rice, is the main base of a good paella. The sofrito rounds off the flavour of the broth and adds intensity to the rice. In this short article I show you how to make your own sofrito at home. In addition to paella, you can use it as a base for many Spanish recipes.
What is sofrito?
Sofrito is a traditional Spanish tomato sauce, very similar to Italian passata and used in a wide variety of Spanish dishes. Chopped onions, garlic, peppers and tomatoes are fried in olive oil until a rich, concentrated tomato sauce is obtained.
It is usually eaten with rice or eggs, but is often used as a base ingredient for sauces, soups, stews, dishes such as paella or as a filling for empanadas. Once the sofrito has been prepared, it can be kept in the fridge for up to 5 days or you can freeze it and use it for up to 6 months.
Ingredients to prepare sofrito at home
4 tablespoons olive oil
1 onion, finely chopped
2 cloves garlic, finely chopped
½ green pepper, finely chopped
100ml dry white wine
500g ripe tomatoes, chopped or 1 tin of peeled tomatoes
1 bay leaf
1 sprig rosemary
1 sprig thyme
Pinch of sugar
Salt
Preparation of the sofrito
In a medium frying pan, heat the oil and add the chopped garlic, onion, pepper, bay leaf, rosemary and thyme and sauté for 10 minutes over low heat.
Add the chopped tomatoes, the white wine, a pinch of salt and a pinch of sugar (to correct the acidity of the tomatoes) and cook for 30 minutes over a low heat, stirring occasionally.
Now you have your sofrito ready, you can use it directly to cook your paella or another recipe, eat it with a couple of fried eggs or wait for it to cool down and pack it in glass jars to freeze it and use it for the following months.
If you don't have the ingredients or the time to prepare your own sofrito, at Colono you can buy a fantastic organic sofrito for paella, handmade in Cordoba and perfect for preparing all kinds of Spanish recipes.
DIE FAVORITEN UNSERER COLONOS