How do you make a mild Aioli?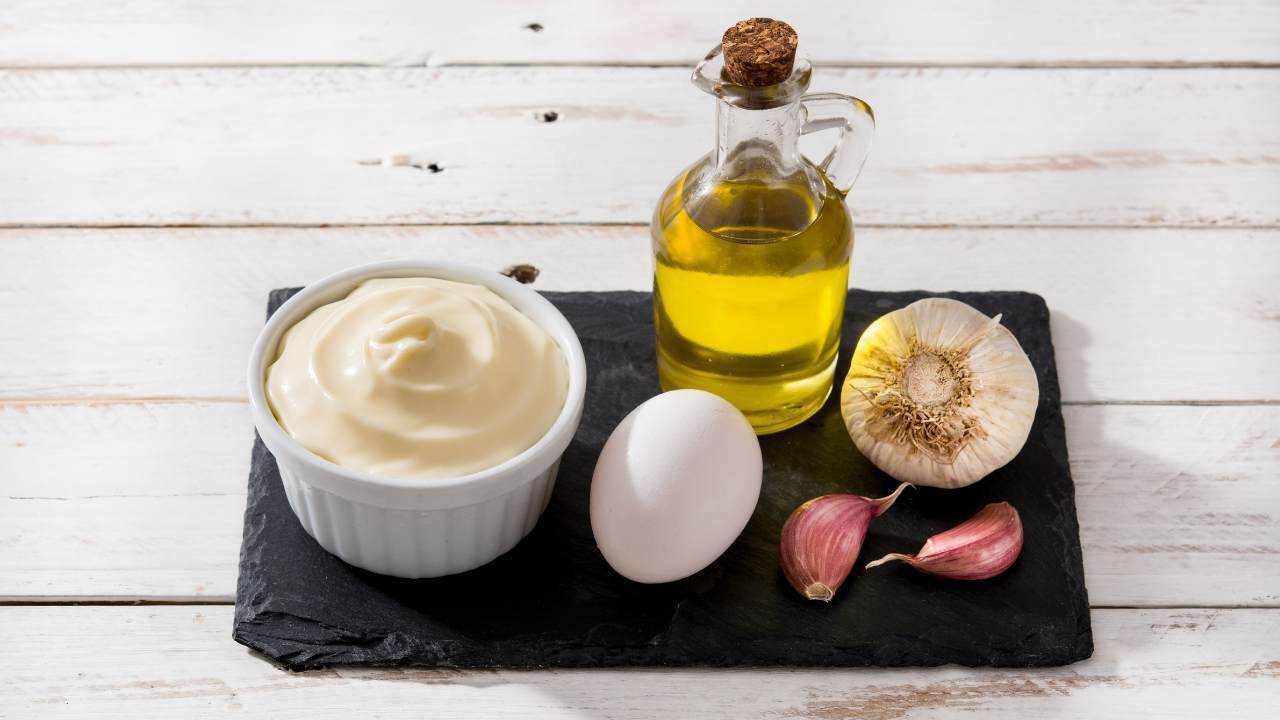 We tell you how to make a smooth aioli that everyone will love in just a few minutes. Although traditional aioli only contains garlic and oil, it is a sauce with such a powerful flavour that not everyone likes it. With this milder version you can add aioli to many of your preparations with the certainty that it will be to the taste of the whole family. If you prefer the traditional version you can buy garlic and oil based aioli in our online shop.
INGREDIENTS FOR MILD ALIOLI (4 people)
125 ml olive oil
60 ml milk
1 clove of garlic
Salt
RECIPE FOR MILD AIOLI, STEP BY STEP
1. Add the milk at room temperature to the blender jug.
2. Then add the olive oil, salt and garlic. If we do not want the garlic to repeat, we must remove the germ from the centre of the garlic.
3. Start whisking without lifting the mixer from the bottom of the glass until you can see that the milk has emulsified with the oil and you have a thick mixture.
4. We can add a little more oil or milk depending on how thick we want the aioli to be.