Vegetable Paella Recipe (Vegetarian)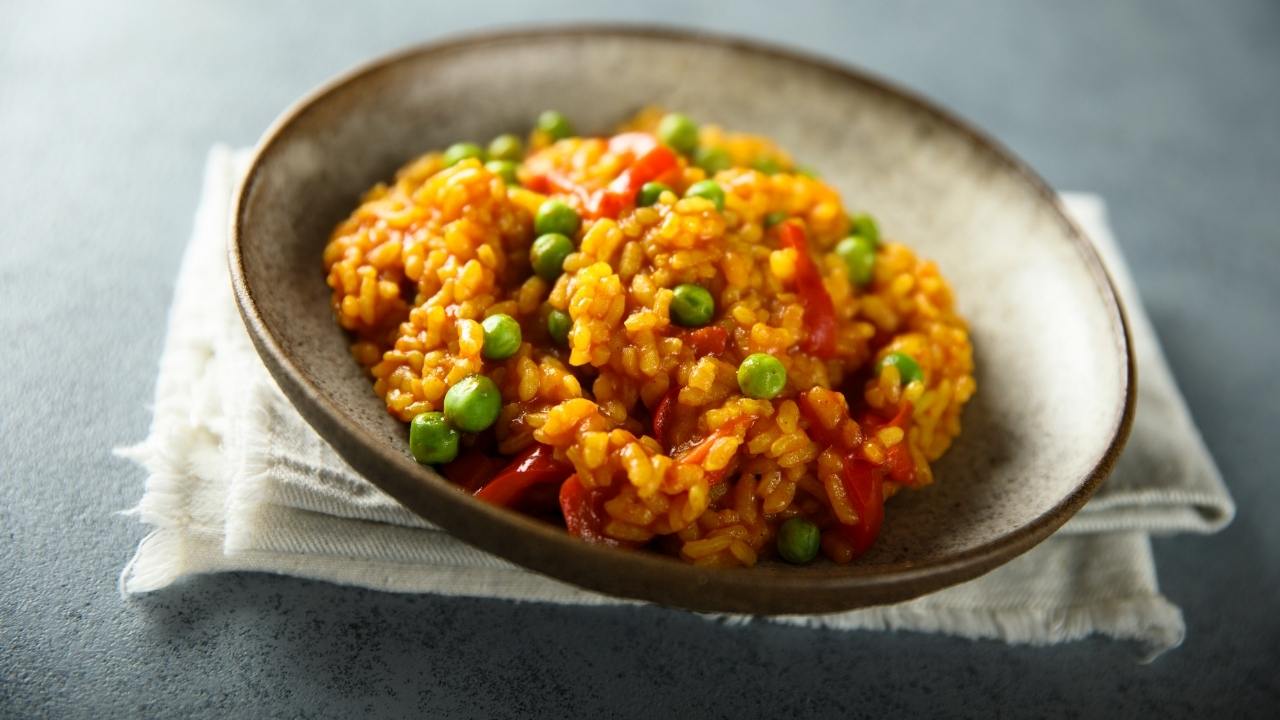 Paella is one of the most international Spanish dishes. In addition, in its vegetarian version it is one of the tastiest vegetable dishes and is perfect for sharing it at a family gathering or with friends.
Read on to learn how to prepare a spectacular vegetable paella, step by step.
What do I need to make a delicious vegetable paella?
The taste of a vegetable paella will depend largely on the quality of 3 main ingredients.
Firstly the rice, it must be a short, round grain rice, capable of absorbing the flavour of the other ingredients without breaking down or overcooking. The best rice for preparing paellas is undoubtedly Valencian bomba rice. A high quality rice that was on the verge of disappearing due to its high production cost and low crop yield.
The sofrito is the second most important ingredient. Sofrito is a kind of ratatouille of different vegetables. A good traditional Spanish dish cannot exist without a good sofrito as a base.
Finally, to give intensity and smoky nuances to our vegetable paella, we will need a good paprika de la Vera, an essential ingredient in many Spanish recipes.
Ingredients
Extra virgin olive oil
3 piquillo peppers
1 large onion, chopped
1 large red pepper, chopped
1 large green pepper, chopped
1 courgette, peeled and diced
4 ripe tomatoes, peeled and chopped
3 cloves garlic, peeled and chopped
1 small spoonful of paprika de la Vera
5-6 strands of saffron
Salt and pepper
400 g of bomba rice or paella rice
800 ml vegetable stock
Preparation
In a medium paella pan (approximately 32-36 cm), heat the extra virgin olive oil over medium-high heat. Add the piquillo peppers, onion and peppers. Reduce the heat to medium-low and cook for 10 minutes or until the vegetables are tender and the onion is translucent. Add the garlic, paprika, saffron, courgette and tomatoes and simmer for a further 10 minutes.
Add the rice and hot stock and bring to the boil. Lower the heat to medium-low and simmer for 10-15 minutes, until the rice absorbs most of the stock. Do not stir the rice.
Cover with aluminium foil and place the paella pan in the oven at 175 ºC for another 10 minutes. To serve, garnish with lemon wedges and chopped parsley.
DIE FAVORITEN UNSERER COLONOS