Tapas Ideas with Pata Negra Ham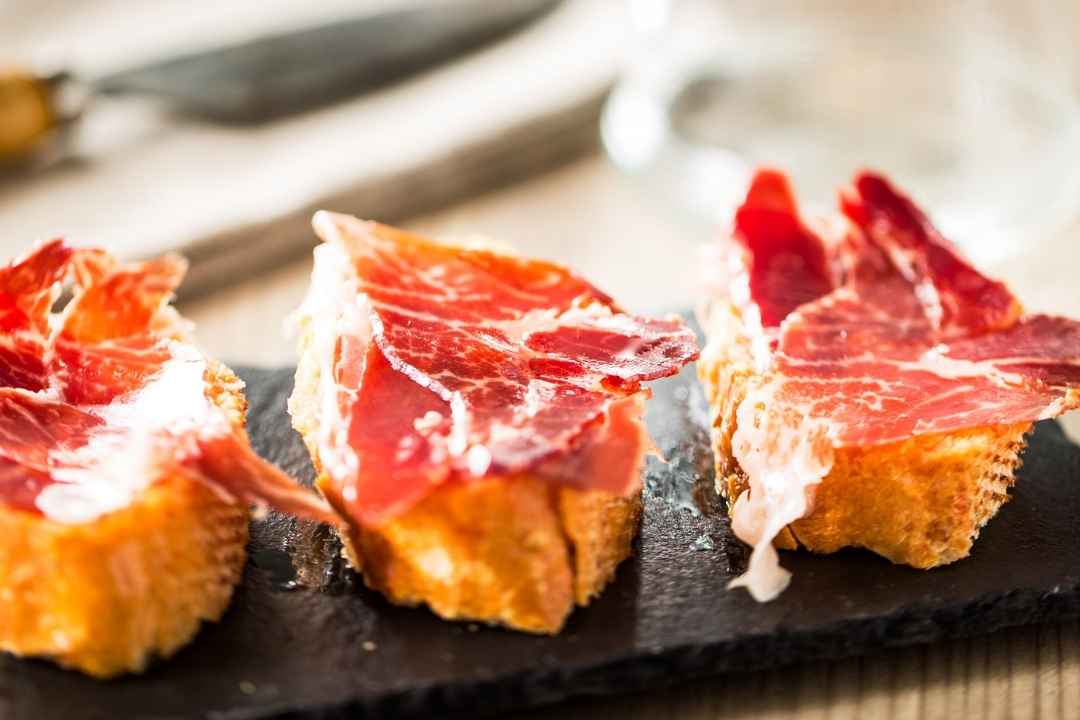 If you've ever visited Spain, you've probably had the opportunity to try tapas in one of the hundreds of bars in every city. If on any of these occasions you have tried pata negra ham, I'm pretty sure you have ordered another dish. This is due to its unmistakable flavor and aroma, which if you have accompanied it with a Spanish red wine or a sherry will have become an unforgettable experience. It is difficult not to eat another slice.
So that you can enjoy pata negra ham at home, we suggest some very simple tapas made with this jewel of Spanish gastronomy, which for many should be named a World Heritage Site, like Flamenco, the Alhambra or the Sagrada Familia.
Pata negra ham as a gourmet tapa
The gastronomic value of pata negra ham takes it away from the typical, simpler tapas, such as a potato omelette or a plate of croquettes. It is a product to be enjoyed at leisure and accompanied with the best drinks, as you would do with the best Iranian caviar.
Pata negra ham in a sandwich
Despite its simplicity, in a sandwich is one of the best ways to eat pata negra ham. The fat from the ham leaves a kind of oil that gives an incredible mellowness and flavor to the bread. We recommend using a light and crusty white bread, baguette type. This type of bread with a more neutral flavor is ideal to enhance the flavor of the ham.
Sliced pata negra ham
This is the best way to taste pata negra ham. If the ham is well sliced, thin and in small slices that fit in your mouth in one bite, there is no more pleasant way to enjoy this delicacy. Accompany the pata negra ham simply with a few breadsticks. They help to accompany and their texture cleanses the palate after each slice and prepares our taste buds for the next bite.
Scrambled eggs with pata negra ham
Pata negra ham can also be an ingredient to enhance the flavor of other dishes. An example of this is scrambled eggs, this humble egg and potato-based tapa becomes a real delicacy with the addition of pata negra ham as you can see in the recipe from our blog.
Black leg ham, aioli and tomato toast
This is a simple but delicious recipe that delights everyone who tries it. Cut a slice of white rustic bread and put it to toast, then spread a thin layer of aioli, add a couple of slices of thinly sliced pata negra ham and finally add a couple of slices of tomato.