Recipe for Cecina de León and Walnut Pouches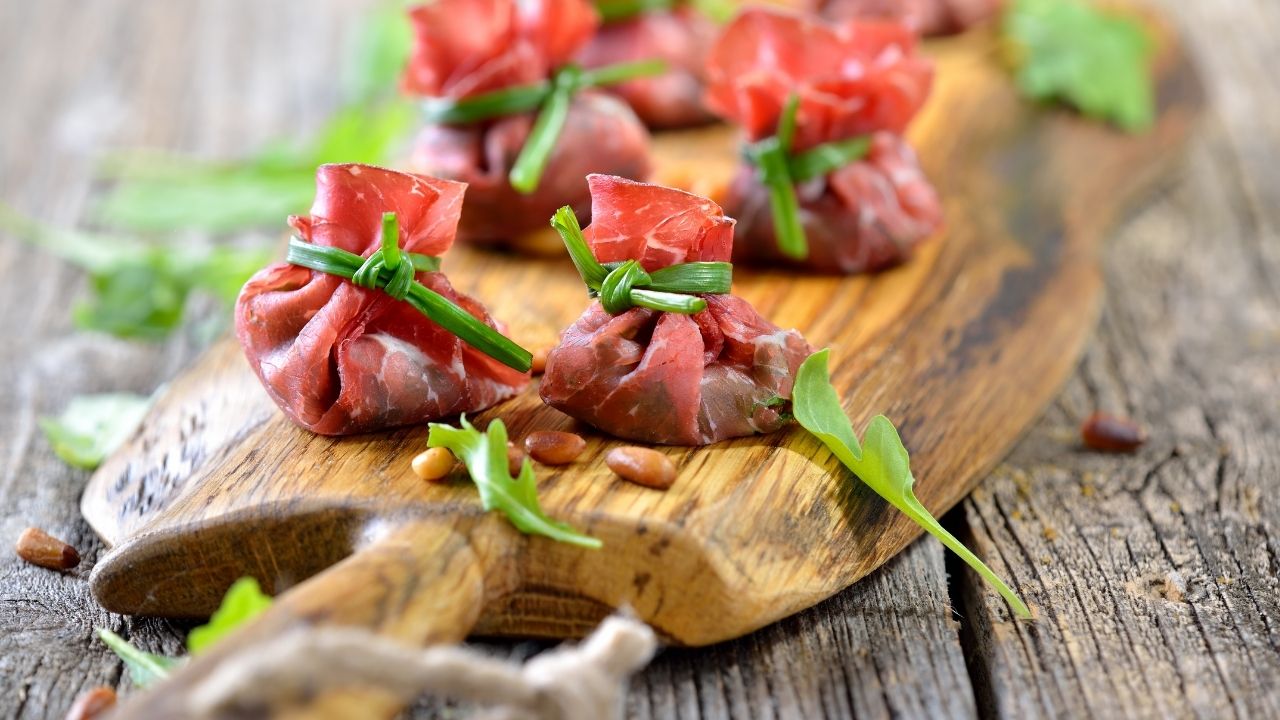 I present you a tapa that you can prepare in a simple way. A different and very tasty way to eat the delicious Cecina de León. It is a cecina and walnut ravioli. As you will see, it is a very nutritious and healthy recipe.
Ingredients for 4 people
8 slices of cecina
lettuce
virgin olive oil
salt
80g of peeled walnuts
80g of bread crumbs
3 cloves of garlic
80g of milk
black pepper
sherry vinegar
chives
Cecina de León Pouches Recipe Step by Step
1. Start by preparing the walnut paste that we will use as a filling for the ravioli. Chop the bread crumbs and add a little milk to moisten them. Place the bread crumbs and the walnuts in the blender, add the previously peeled garlic. Add a little black pepper, salt and a little sherry vinegar.
2. Add half of the milk and blend with the blender until you obtain a dense and creamy puree. Before finishing, add two tablespoons of olive oil and blend to emulsify.
3. Spread the Cecina slice on the work surface, add a spoonful of the walnut paste in the center and make a little bag. Tie the pocket with a strip of chives.
4. Serve the Cecina bags on a bed of lettuce. Add a little extra virgin olive oil and a pinch of salt to dress and finish the dish.