The Mussels from the Galician Rías Gallegas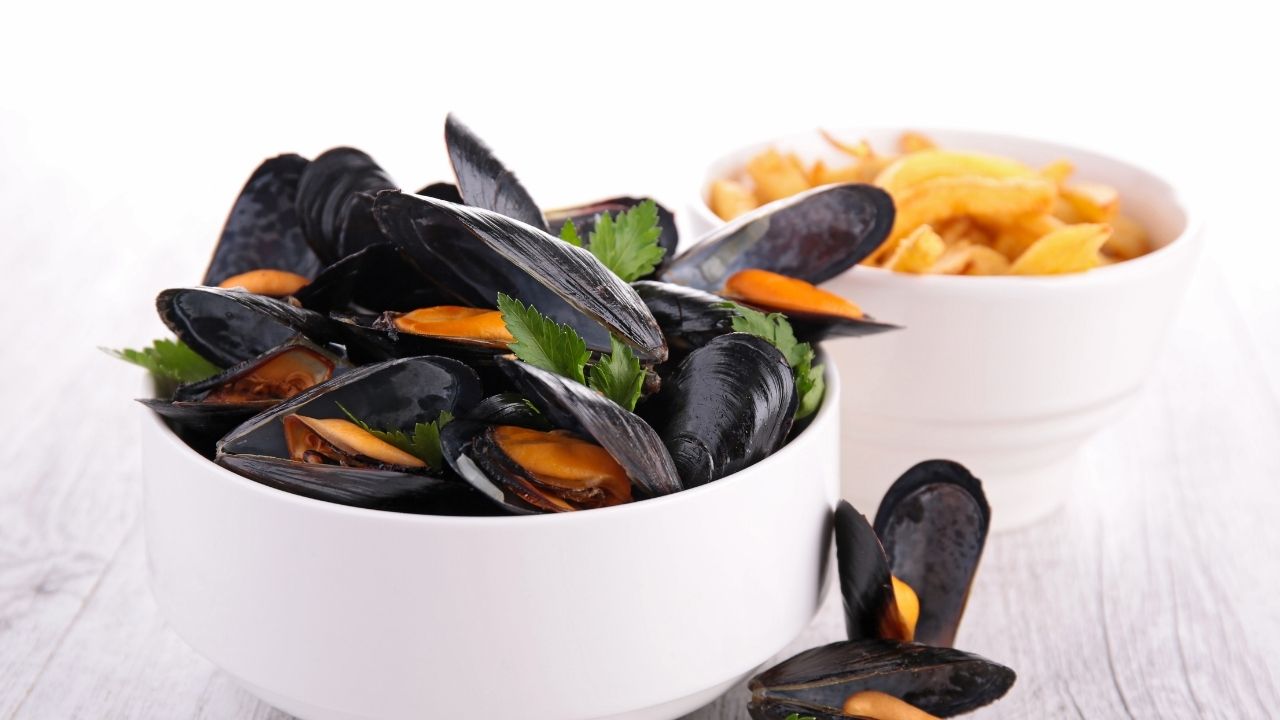 Mussels from the Galician estuaries are known throughout the world. They are cultivated following the batea technique along the Rías Baixas. Read on if you want to know everything about this special product, which besides being delicious contains numerous health benefits.
What are mussels from the Galician estuaries?
The Mediterranean mussel (Mytilus galloprovincialis) is the most abundant species on the Spanish coast, including the Galician estuaries. It is a bivalve mollusk that lives in large communities and colonizes rocky areas. Its meat is an intense orange color.
The mussel has been produced in Galicia in the estuaries for more than 50 years, where it has found an ideal habitat due to the fact that the waters of the Galician estuaries are among the richest in nutrients in the world, hence the high quality of the seafood obtained from its coasts.
The benefits of mussels
Mussels are a food with a high content of amino acids and minerals, being very beneficial for health. These are their main health benefits:
They strengthen the immune system.
They improve skin health and strengthen bones.
They help maintain healthy eyesight.
They have a high vitamin C content, which has a great antioxidant power to fight free radicals and the cellular oxidation they cause.
During pregnancy, they help the growth and development of the brain of the fetus.
Pickled mussels, more than a preserve
Pickled mussels from the Galician estuaries deserve a special mention, as they are one of the most appreciated preserves by seafood lovers. The best pickled mussels are those made with large mussels from the Galician estuaries and are accompanied with a mild marinade based on vegetable oil, white wine vinegar or cider, bay leaf and different spices.
The pickled mussels are perfect to prepare a good appetizer, being a real pleasure to taste them accompanied by a vermouth, some chips and some manzanilla olives.
Where to buy pickled mussels?
In Colono we are experts in canned food from the Galician Rias and for this reason you can buy some of the best pickled mussels you can find, made as always in a 100% natural way with large and tender mussels raised in the cold waters of the Atlantic.